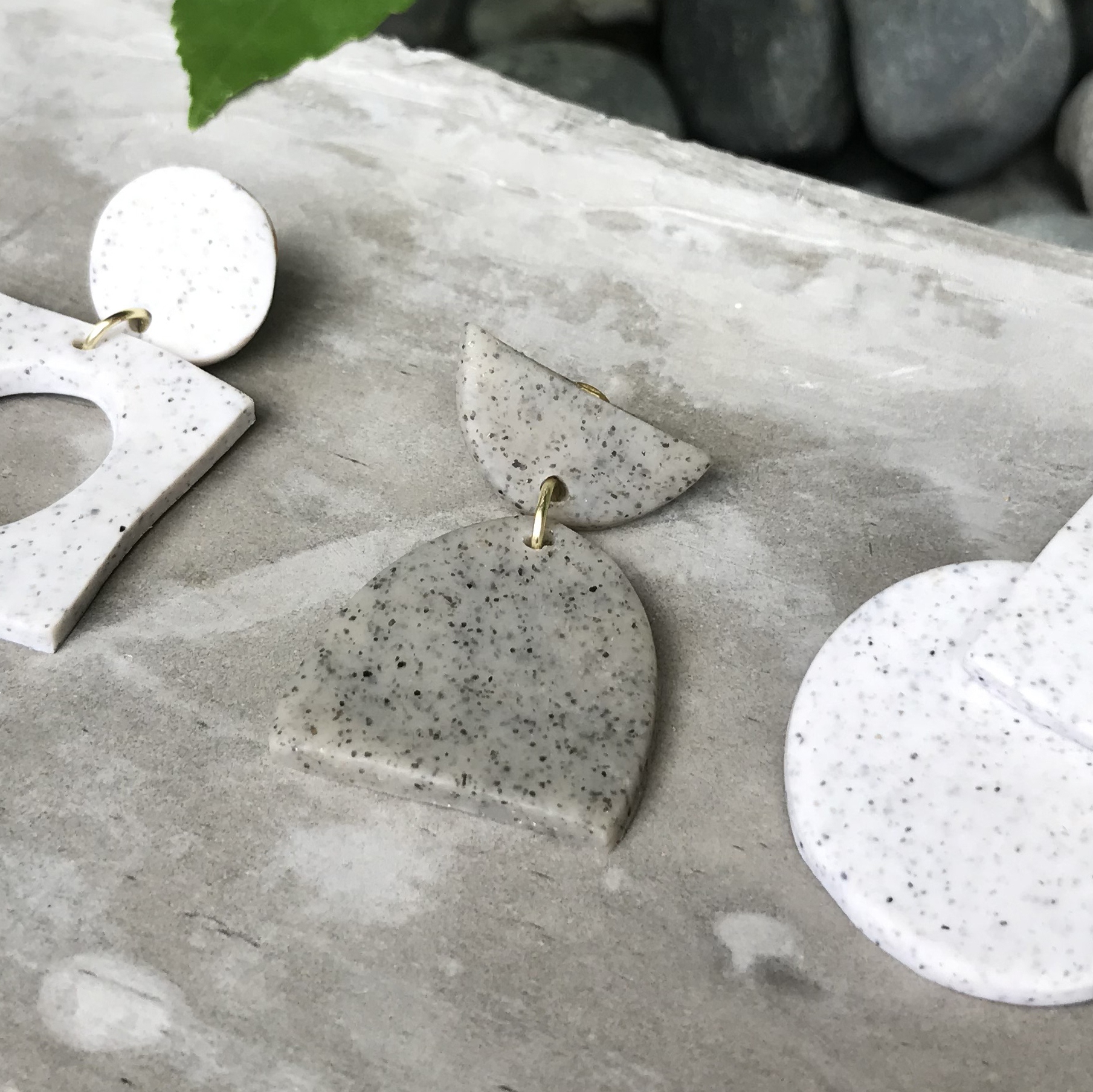 The Half Totem
Totems are sacred spiritual objects that serve as symbolic reminders of identity and belonging. When you wear the Totem, remember that you are part of something bigger than yourself and that no matter where you go, you belong there.
Earrings are handmade, making each pair unique in appearance. Made from a lightweight clay, earrings are light enough for all day everyday wear. The clay is slightly flexible but still breakable and should be treated with care.
To clean, wipe with a damp or dry microfiber cloth.
Earrings are made to order and will ship in 1-2 weeks.
sale